We are all ambassadors of this 106-year-old school with a strong tradition and proud history and, as such, all students should take pride in representing Woodville High School in academic, sporting and artistic pursuits within our school and local community.
Our uniform policy reflects our values and reinforces our school's culture of high expectations and academic achievement. All students must dress according to the uniform policy.
WHS Uniform is our symbol of excellence, courage, hard work and ability to become with effort, sacrifice and study the best they can be. Our School Uniform is important to us, it promotes a strong, cohesive school identity which supports high standards and expectations in all areas of school life. It promotes harmony between different cultural groups represented in the school. All students are reminded of these high expectations relating to uniform.
Anna Mirasgentis
Principal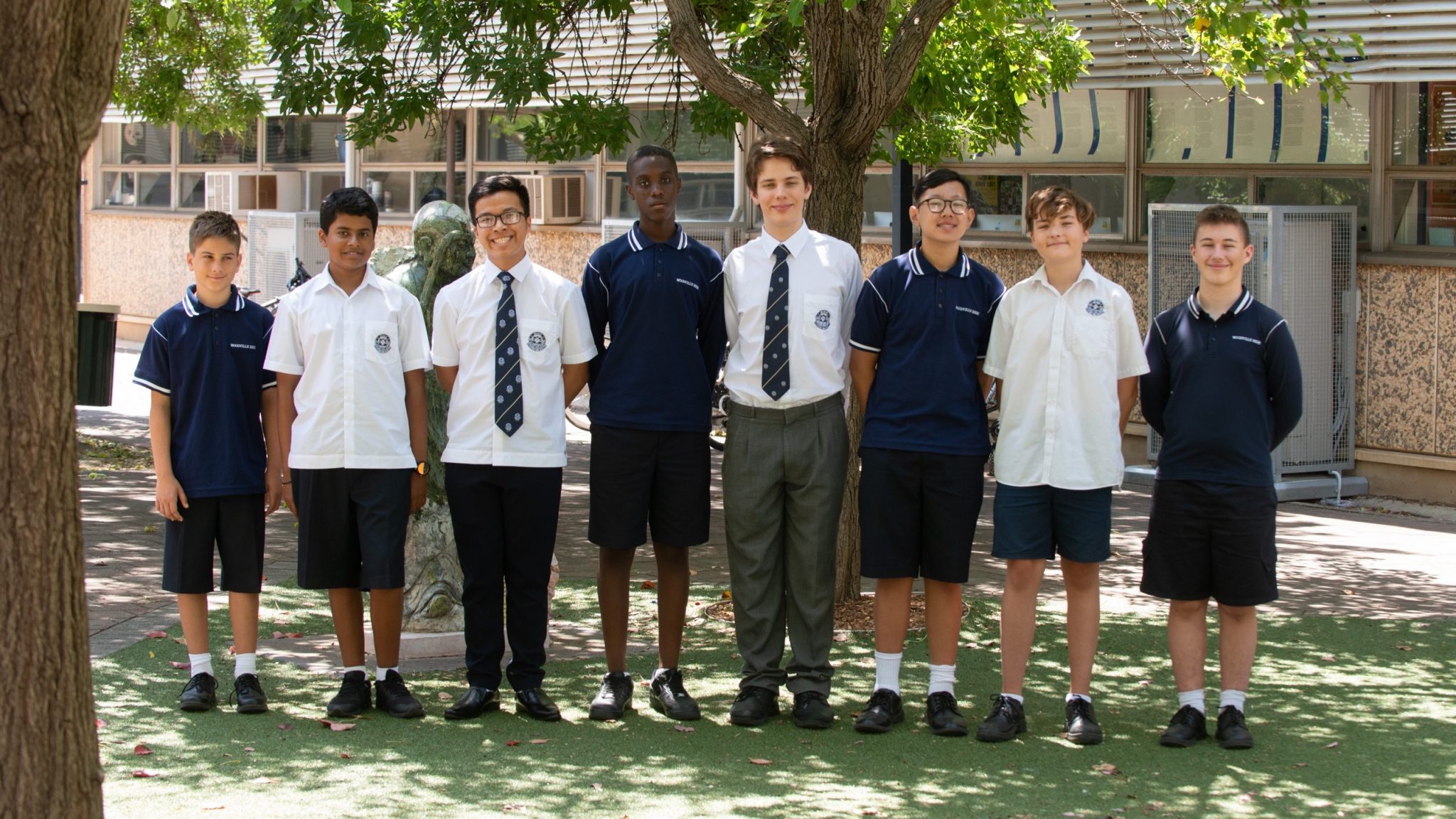 Buying school uniform items
During school terms, the uniform is available for sale at the school in the Breakfast Club area at lunchtime (1:10 to 1:40pm) on Tuesdays.
Campus School And College Wear
54-56 Grange Road, Welland (opposite Chemist King)
Phone 8346 0830 for an appointment for uniform fitting.
As well as the lunch hour at the school on Tuesday, we have extended our shop hours at Welland.
The new shop hours are Monday to Friday, 9:00am to 5:30pm and the third Saturday of the month.
Campus School and College Wear are also online: campusschoolwear.com.au
You can select orders to be picked up from their store or have them delivered.
Delivery to your home costs $8.00 or you can have your order delivered to the school (at no charge) for collection during lunch time on Tuesdays.