This term a group of energetic Year 7 and 8 students have engaged in Lighthouse Youth Projects BALANCE program every Wednesday afternoon. BALANCE is a bicycle-based mentoring program designed to suit young people between the ages of 11 and 17 and delivered in line with the school curriculum.
BALANCE was created to provide mentoring support for young people. Mentors focus on specifically increasing the young person's self awareness around personal responsibility and recognising their own developmental needs.
The program is delivered via a series of workshops combining theory and bike-based activities. These deliberately challenging BMX-based activities are designed to demonstrate that bike riding is not just a positive outlet but has health benefits too. Students learn about how riding facilitates better anger management and produces natural endorphins, and also experience how bike riding is a life long skill that supports active community participation and inclusion.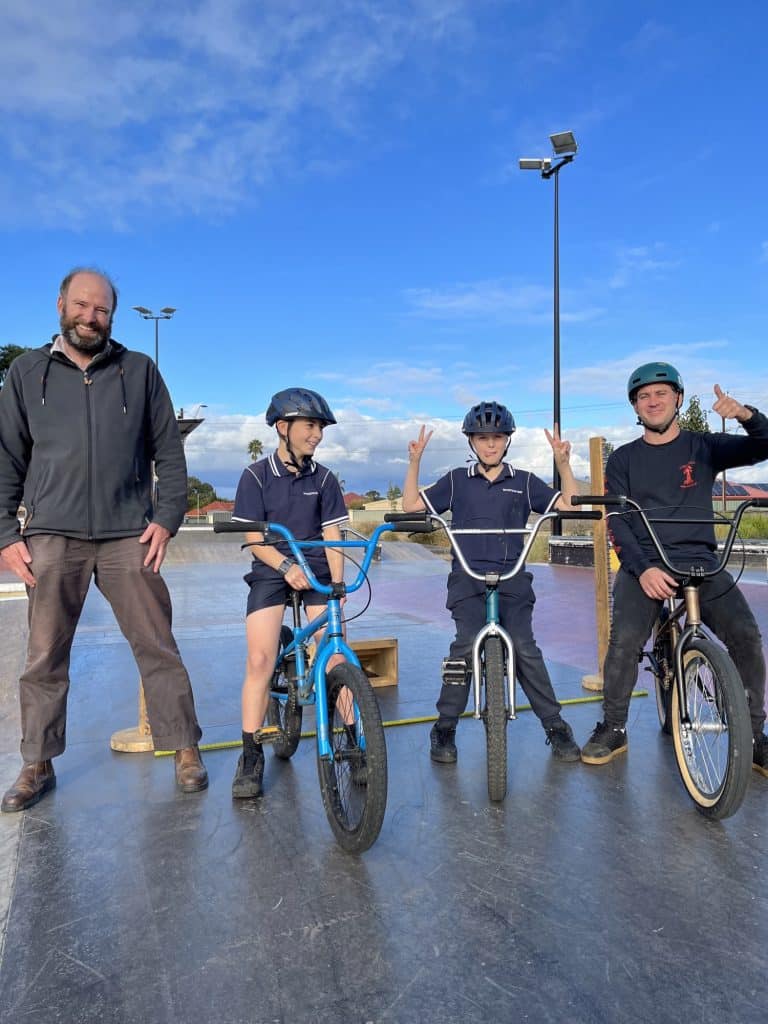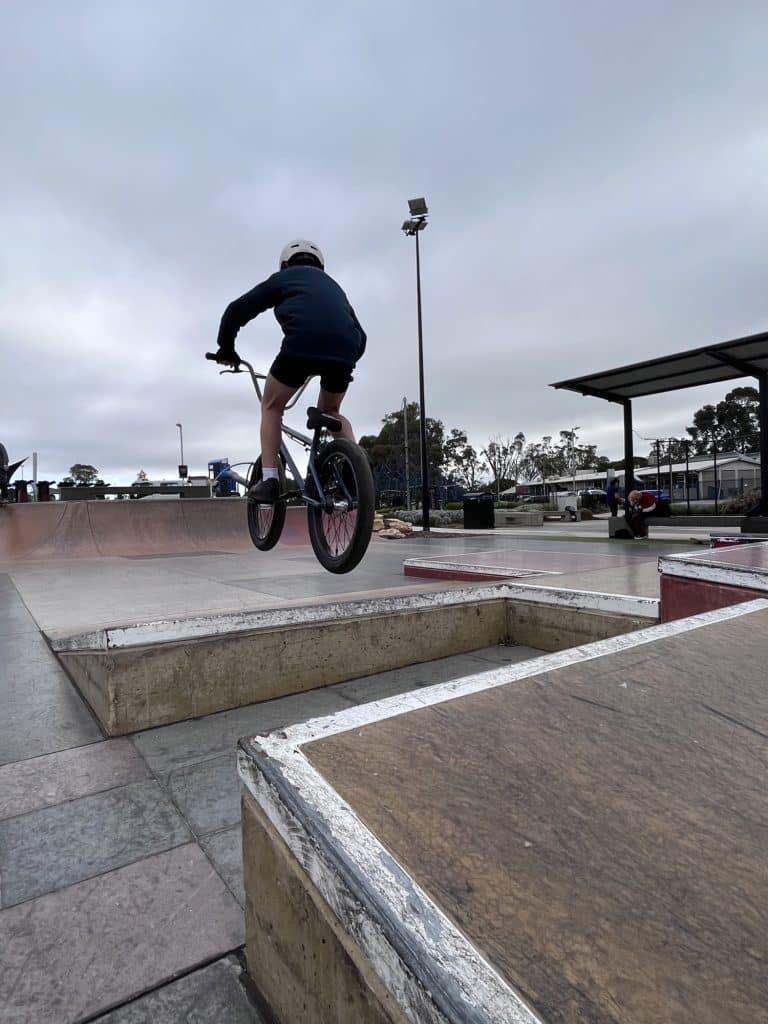 Throughout the course of the term, our BALANCE participants have developed new skills and resilience, overcome fears, demonstrated perseverance and built new friendships and positive relationships. We have been lucky enough to be able to access the fantastic facilities at the St Clair skate and bike park with students taking responsibility for clearing up any rubbish in the park before the commencement of each session.
We would like to thank our awesome BALANCE mentors; Joey and Jamie as well as the staff who have volunteered their time to provide duty of care so that our students can access this program. We would also like to acknowledge the support of the Education Department's 'Engagement and Wellbeing, Support and Inclusion Division' which has helped to bring this life changing program to Our Woodville.