International Women's Day Breakfast – Student Review
International Women's Day Breakfast
It was a pleasure for us to be able to attend the international women's day breakfast. Due to the COVID-19 situation, the breakfast was held here at school where we attend via YouTube livestream. In the livestream, discussions where held about the importance of women and how women are treated in society along with their roles being underrated.
Following the livestream, we got a chance to discuss the topic of women's rights, as well as sharing our feelings after watching the livestream. We were fortunate enough to have the mothers, grandmothers of a few students who attended the breakfast along with Ms Hutton and Ms Portellos who also shared their views and stories. It was great to listen to their stories as the attendees were from different cultural backgrounds each sharing their own experiences.
The experience and ideas that we learnt from the day helped us get a better understanding on gender equality and equity along with understanding feminism and women's rights in particular. Overall, it was an amazing experience to be able to partake in the 2021 Adelaide International Women's Day breakfast alongside many other inspiring women.
Woodville High School International Captains
Nhu Le & John Pham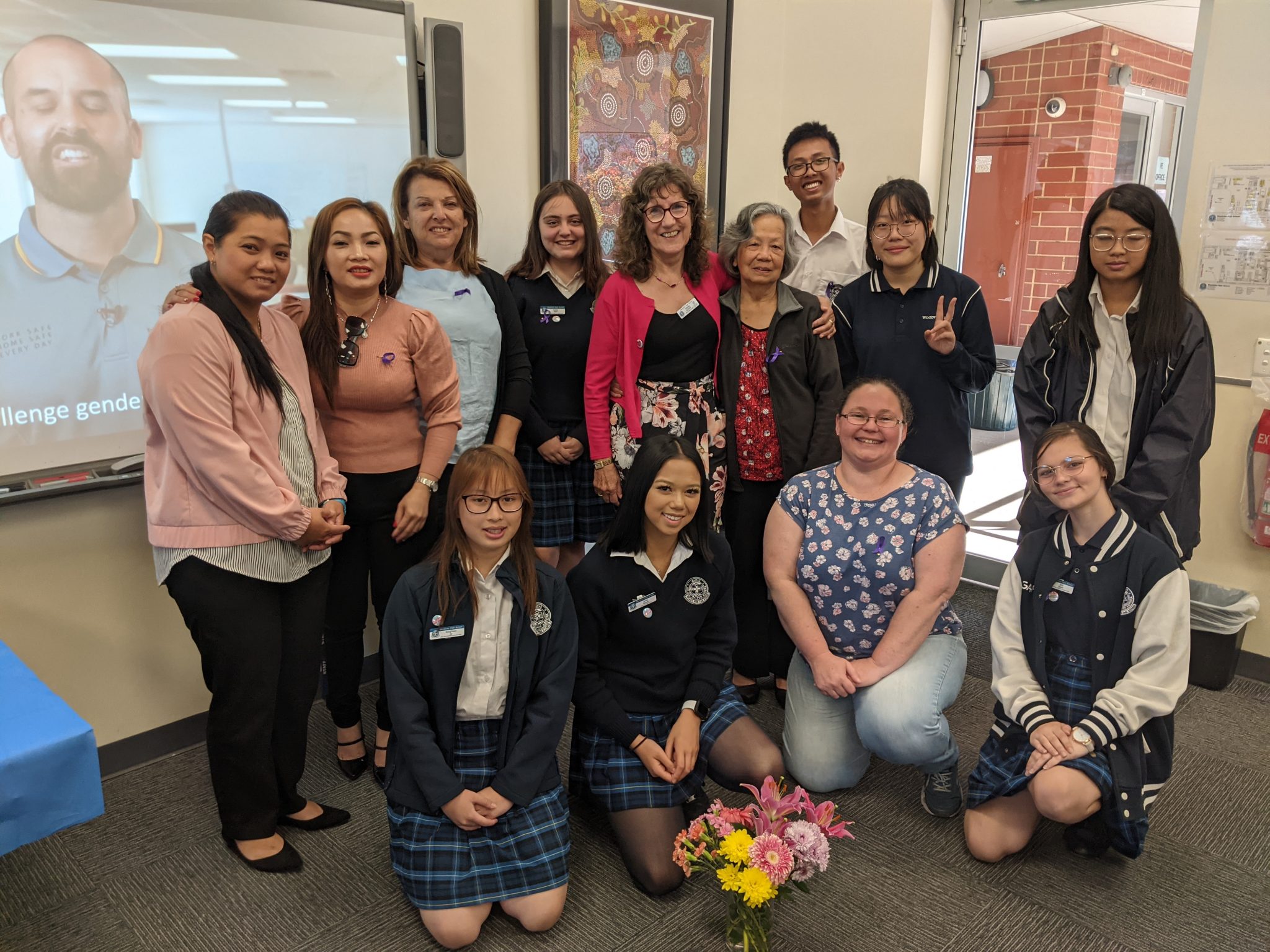 On Friday the 5th of March, Student leaders, our female caregivers and staff members met in N37/N38 for the 29th year of the International Women's Day Breakfast. We had a lovely breakfast prepared for us including muffins, fruit and more. The IWD Breakfast is usually held as an in-person event with 2000+ people that attend each year both females and males of many different cultures come to support International Women's Day. This year they came to the difficult decision that the event would be hosted virtually as a Livestream on Youtube. Students and their caregivers arrived at 8:25 am for an 8:30 am start to a lovely morning. The live stream started at 9:00am where we met the guest speaker for 2021 named Natasha Stott Despoja and Senator Penny Wong who introduced this year's theme which was women in leadership. Natasha spoke about women's rights and how they affected her personally, she also shared some of her troubles that she faced during her career. Something that I personally took away from this inspiring speech was that women have to stand up for themselves and that we are stronger together.
Caitlyn Angel, Year 11 student
Student Voice Rep and Peer leader