Harmony Day at Our Woodville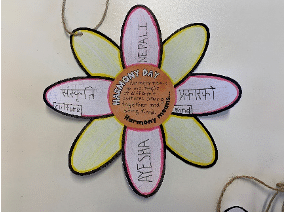 This week our Woodville celebrated Harmony Day with a range of exciting and engaging activities that brought the entire school community together. Harmony Day is an annual event that promotes inclusivity, respect, and a sense of belonging for all Australians, regardless of their cultural or linguistic backgrounds.
Throughout the morning, students participated in a range of activities and workshops in the Pathways Program that were designed to promote understanding and appreciation of different cultures. These lessons were created by the Wellbeing Team and the HASS Faculty. The lessons focused on: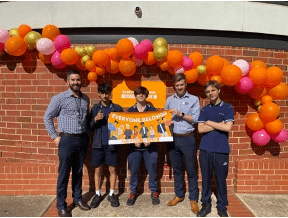 1. The importance of cultural diversity: Students learnt Australia is made up of many different cultures and the importance of respecting and celebrating our differences.
2. Embracing differences: Students were taught everyone has something unique to offer and that by embracing our differences, we can create a more inclusive and harmonious society.
3. Respect and acceptance: Students learnt respect and acceptance are key to promoting harmony within our communities. They were taught to be respectful of others' beliefs, values, and customs, and to accept people for who they are.
The morning was then followed by Recess and Lunch activities which were designed to promote cultural awareness and provide students with fun and engaging ways to celebrate diversity. The activities consisted of: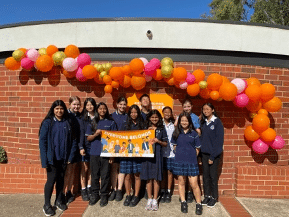 1. Communal gathering: A free BBQ was provided for students. This was an opportunity for our students to come together and share a communal meal. Thank you to John Katavatis, Benny and Jodie for cooking the BBQ!
2. Origami art with Natalia Bajcic: Origami is the traditional Japanese art of paper folding, and students were given the chance to try their hand at creating their own origami masterpieces.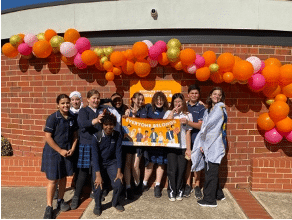 3. Language games with Carly Vause: Students were invited to participate in language games, where they could practice speaking different languages and learn new words and phrases in exchange for a yummy reward.
In addition to the Harmony Day celebrations, Woodville High also hosted an anti-violence presentation by the Sammy D Foundation. The Sammy D Foundation is a non-profit organisation that was established in memory of a young man named Sam Davis, who was tragically killed in an act of violence.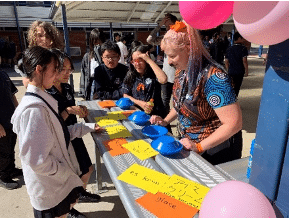 During the presentation, students learned about the devastating impact that violence can have on individuals, families, and communities. They were taught about the importance of making responsible choices and resolving conflicts peacefully, rather than resorting to violence. This presentation highlighted the importance of promoting a safe and respectful community, free from violence and discrimination. The presentation also served as a reminder to students that they have a role to play in preventing violence and promoting harmony in their own communities.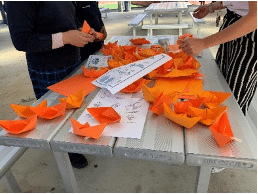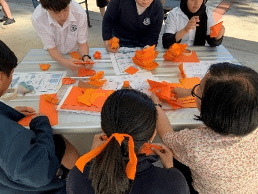 The Harmony Day celebrations were a huge success, and the school community was proud to come together to celebrate and embrace diversity. The day was a testament to Woodville High's commitment to promoting inclusivity and respect, and its ongoing efforts to build a harmonious and multicultural community.