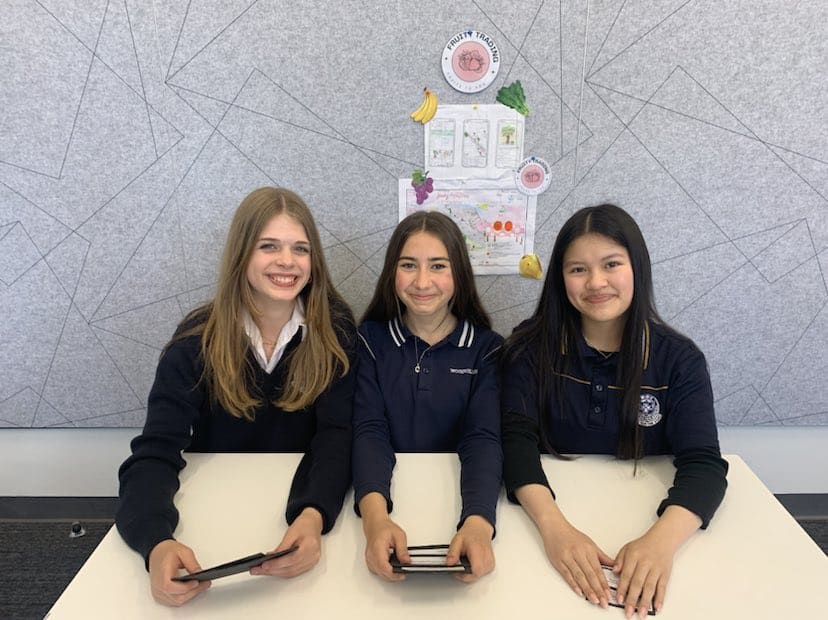 Following the success of our Term 2 Entrepreneurial Expo, one of our enterprising Year 7 teams 'Fruity Traders' made it all the way to the Activate National Semi-Final with their innovative solution to reducing food waste, food miles and saving the household budget! We are so proud of Georgia, Lediana and Jessica, who with the support of their teacher Halima Osman, have really put Our Woodville on the entrepreneurial map on a National Stage. Here's to our young trailblazers, who have not just learned, but have transcended expectations! We can't wait to see what the future holds for these developing entrepreneurs.
It has been a case of back to the future this term in Project Nova with our innovative students tackling the driving question 'In your application to be the new host of the rebooted The Curiosity Show, record a pilot segment showcasing a curiosity of yours.' The program for this term was launched in Week 1 with the screening of a very entertaining pilot episode filmed by the Project Nova teaching team which demonstrated the scientific process of making icecream.
Another exciting aspect of this term's program is the involvement of students from Kilkenny Primary School. A group of Year 6 students have been visiting us every Wednesday to join in the learning alongside our Year 7s. have joined our students to participate in Project Nova.
We look forward to Week 8 when students will share their curiosities in our showcase screening!