Woodville High School Features on Q&A
Adelaide Special
During the holidays, Our Woodville was invited to attend the ABC Television Show Q&A, focused on politics, media and current affairs. It was hosted by Patricia Karvelas and there was a panel that consisted of: James Stevens, Linda Burney, Natasha Wanganeen, Peter Malinauskas, Sally Scales to answer the questions of the audience during their live broadcast at Her Majesty's Theatre.
This was an incredible opportunity for the following students, supported by Bronan Economou, to be involved in the discussion of contemporary issues in our society and to experience a live television broadcast.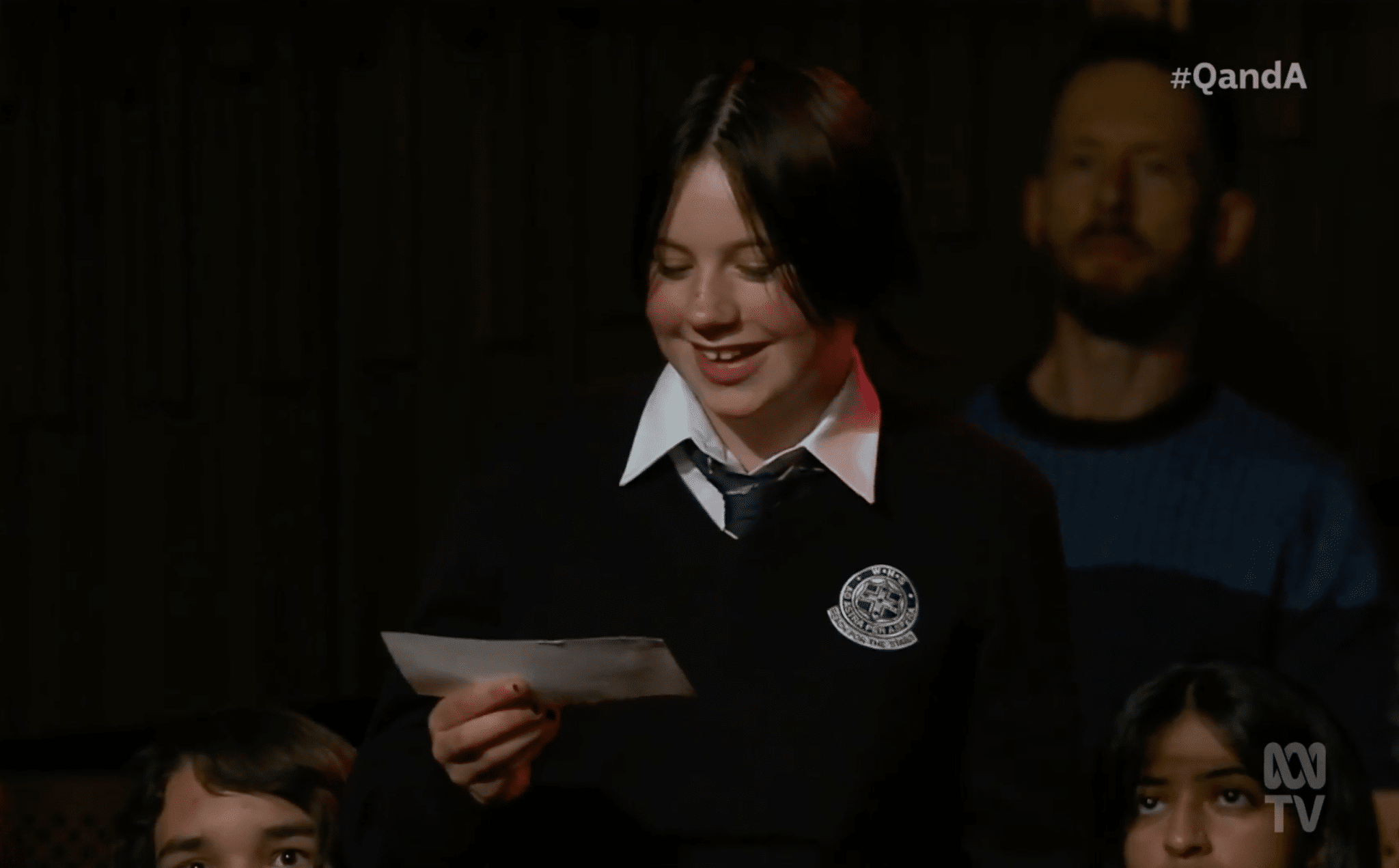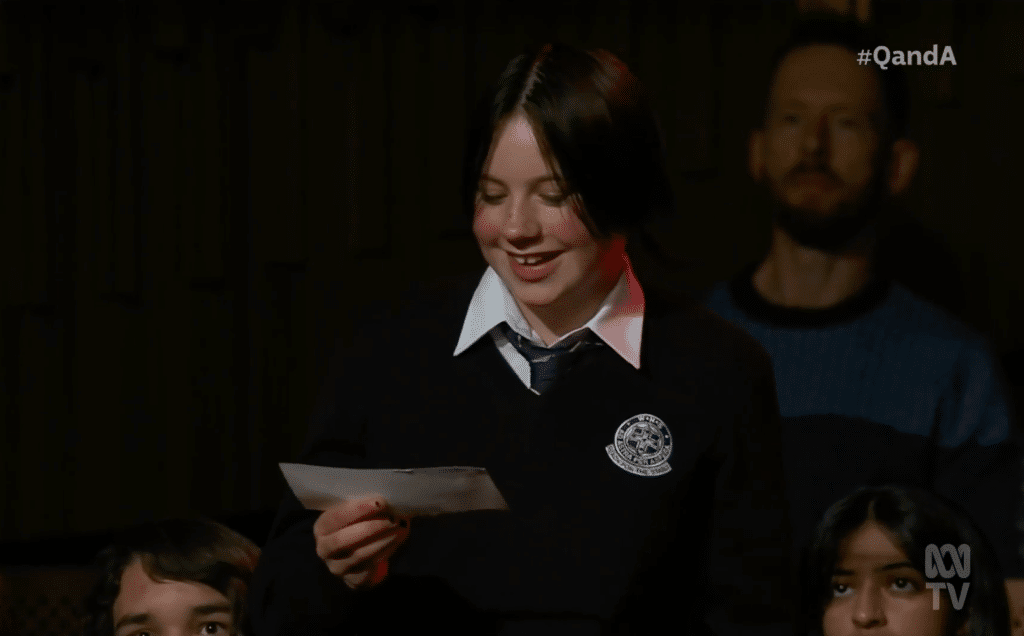 The Q&A episode can be viewed here: Our student Jemimah, appears at 54:46.