Music Report – August 2023
Balaklava Eisteddfod
Congratulations to Polyphonics, Brass Ensemble, Boys Chamber Choir & Chamber Strings for a spectacular performance at the recent Balaklava Eisteddfod Society. The students performed with great professionalism and represented Our Woodville with pride. We received outstanding results and are very proud of the students' consistent efforts in reaching for the stars.
Polyphonics – 1st place in Intermediate Choir division
Chamber strings – Best String Ensemble in the Instrumental Ensemble division
Brass Ensemble – 2nd place in Senior Instrumental Ensemble division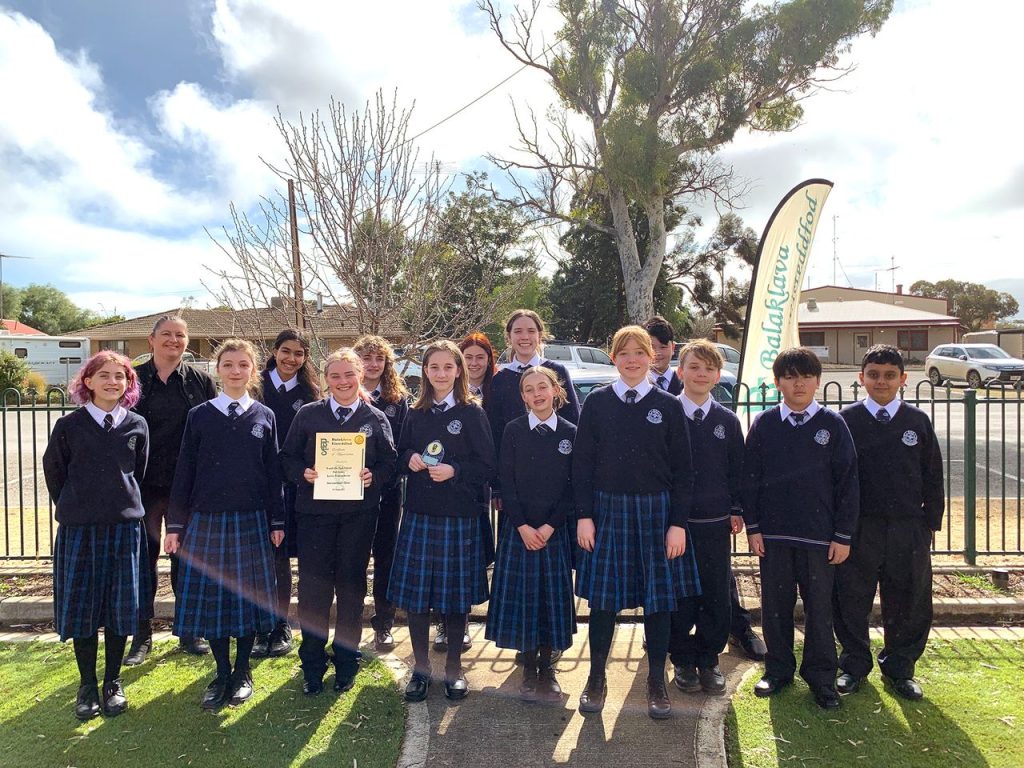 Tuesday on Flinders -Choirs
Student from Our Woodville's three co-curricular choirs recently presented a performance at the Flinders Street Baptist Church as part of the Tuesday on Flinders Concert Series. Each of the three ensembles, Polyfonics, Boy's Chamber Choir and Senior Choir, presented items to showcase the talents of their membership in an excellent concert which was very well received by the enthusiastic audience. Three of our Year 12 students also had the opportunity to conduct, including the piece 'The Flight of the Blue Fly', arranged and conducted by Alicia. Thanks to Kerrie Polkinghorne, Paul Monaghan and Ed Kriek for organising and presenting this concert.
ABODA SA School Band
and Orchestra Festival
The recent ABODA SA School Band and Orchestra festival saw a total of 92 of Our Woodville Music students participate and perform in a variety of ensembles across three days. Students conducted themselves in a professional manner, working diligently with their ensemble directors to achieve a good result in the festival. This was preceded by a concert for parents the week before the festival.
Congratulations to the following ensembles for a stellar result in the annual festival.
String Ensemble – Silver
Concert Band – Bronze
Wind Ensemble – Silver
Big Band – Bronze
Stage Band – Silver
In all of the sections, Woodville High School was the only state school ensemble, or one of two or three state school ensembles.
Victorian Schools Music Festival
The students from Our Woodville's Wind Ensemble, accompanied by Mr Bickley, Mr Monaghan, Music Secretary Ms McEvoy and Music Focus School staff member Ms Burgess, set off on a trip to Melbourne for the Victorian School Music Festival on Wednesday August 23 – Friday August 25. This was the first time returning to the Festival since COVID and was much anticipated. After a long day of travel, students were fortunate to visit the Melbourne Zoo on Thursday August 24, followed by an evening performance in the Advanced Bad section of the 2023 Festival. The students performed well, gaining excellent feedback from Dr Mary Scheider, the Professor of Conducting and Director of Bands at Michigan University in the USA. They were successful in gaining a Silver Award, an excellent achievement. Thanks to the staff for their excellent organisation and management of the trip, and to the students for their outstanding performance and excellent behaviour.