Music Update – November 2024
Strings Tour
It has been a busy end to Term 3 with our students from Prelude Strings and Woodville Strings touring to Port Lincoln for four days in week 9. 44 students and 4 staff set off on the long trip to Port Lincoln to present performances and workshops to the community and schools in the region. They performed extremely well and were very well received. Congratulations to the students and staff Celeste Wong, Jakub Tengdahl, Ben Fuller and Amy Patyi.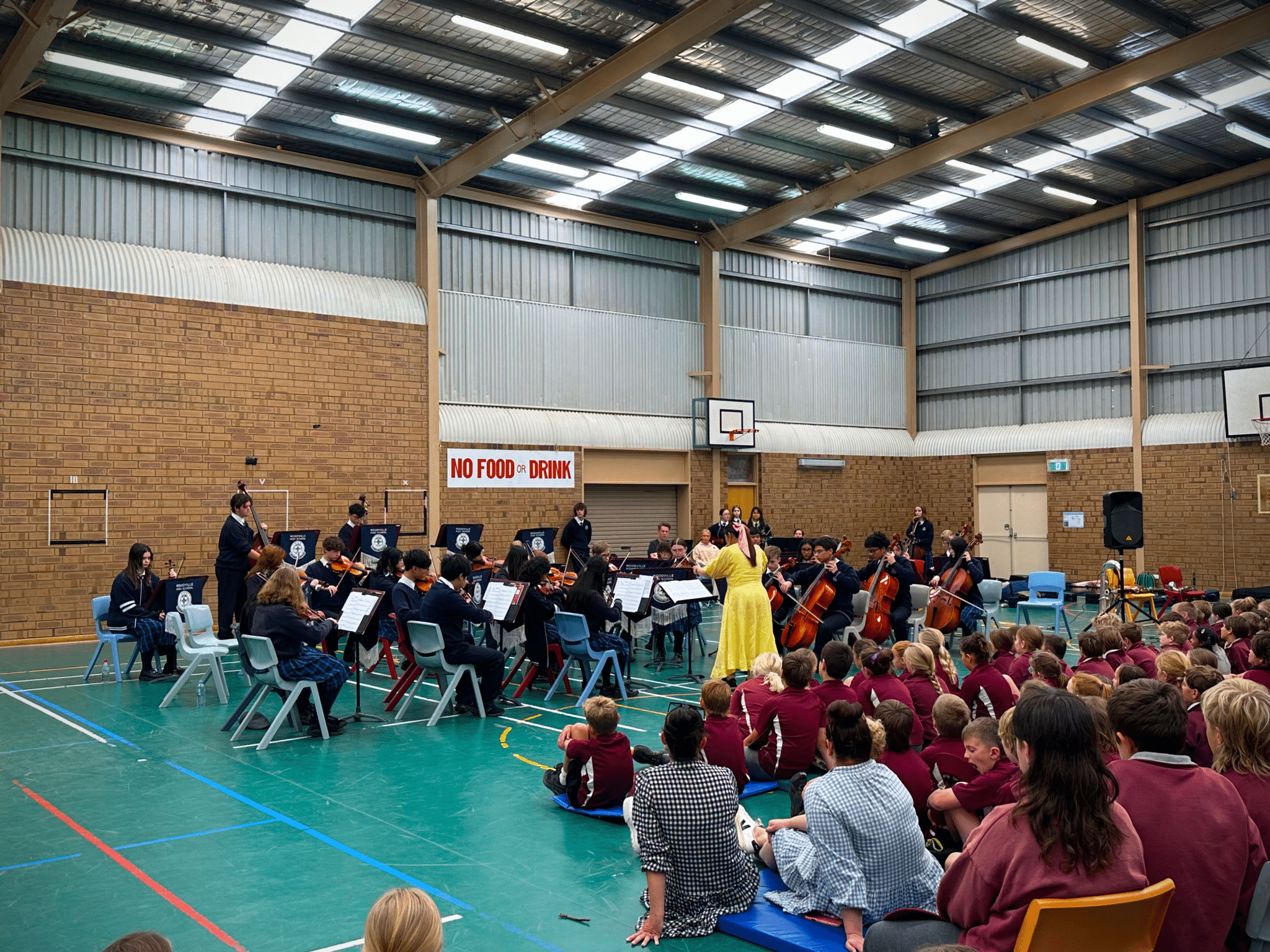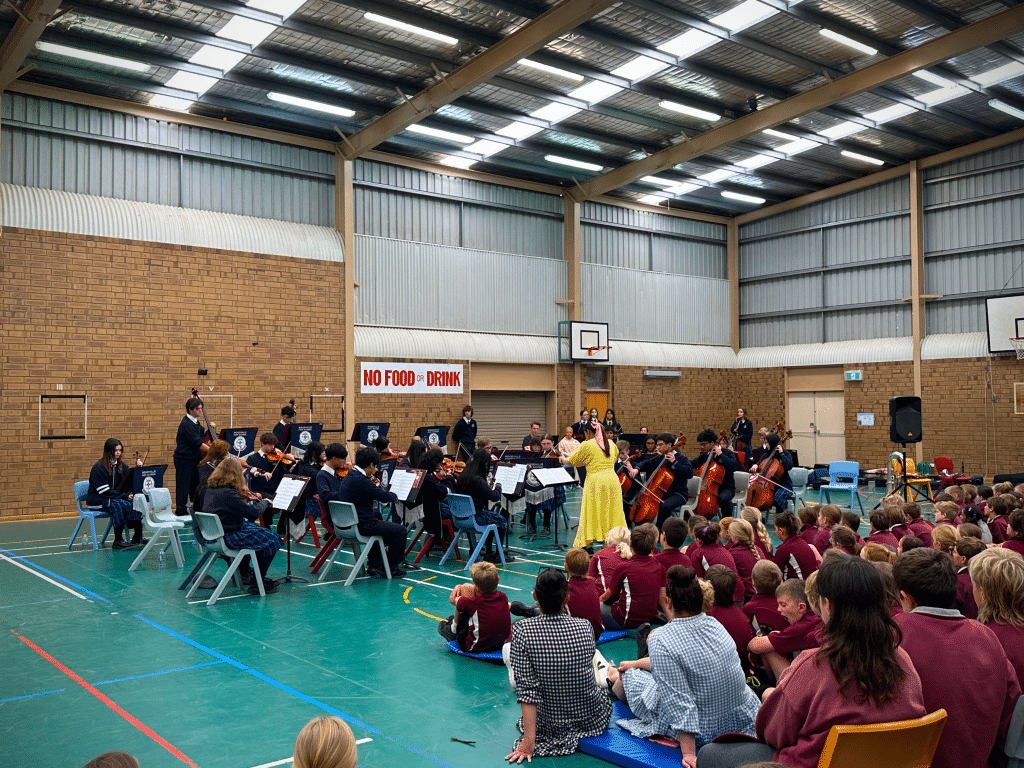 Jazz Cabaret
Term 4 started with an excellent night at the Gov for our annual Jazz Cabaret. It was a great night, with performances from a range of ensembles, including our newest ensemble the Big Bandits. We enjoyed seeing the progression of jazz bands from the Big Bandits (only been rehearsing for around 4 months) through Big Band 1 and to the senior Stage Band. There were outstanding performances also from the Jazz Combo and Senior Choir. We also farewelled our music class of 2023 and acknowledged their outstanding contributions to the school and music centre for the past 5 years.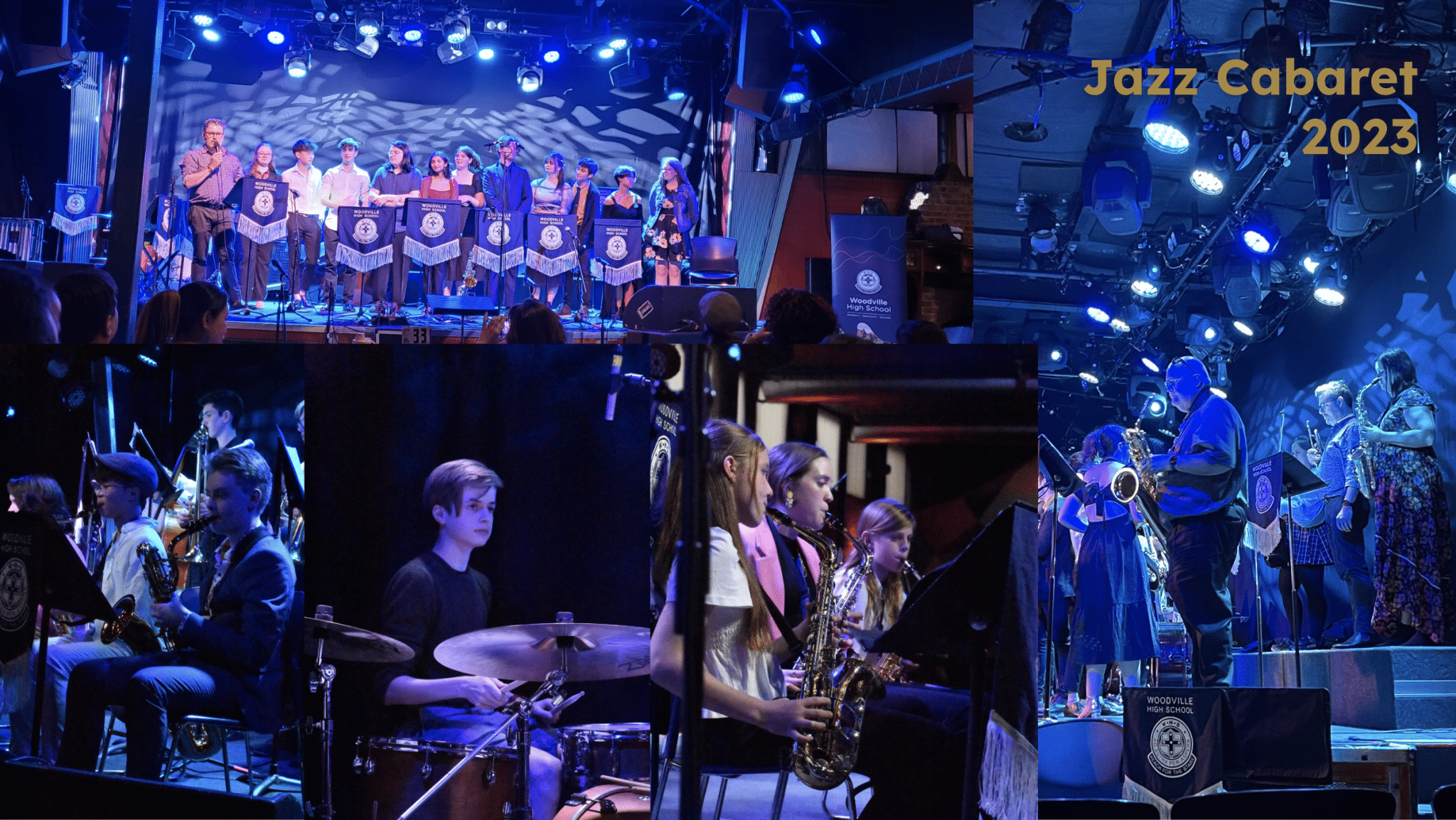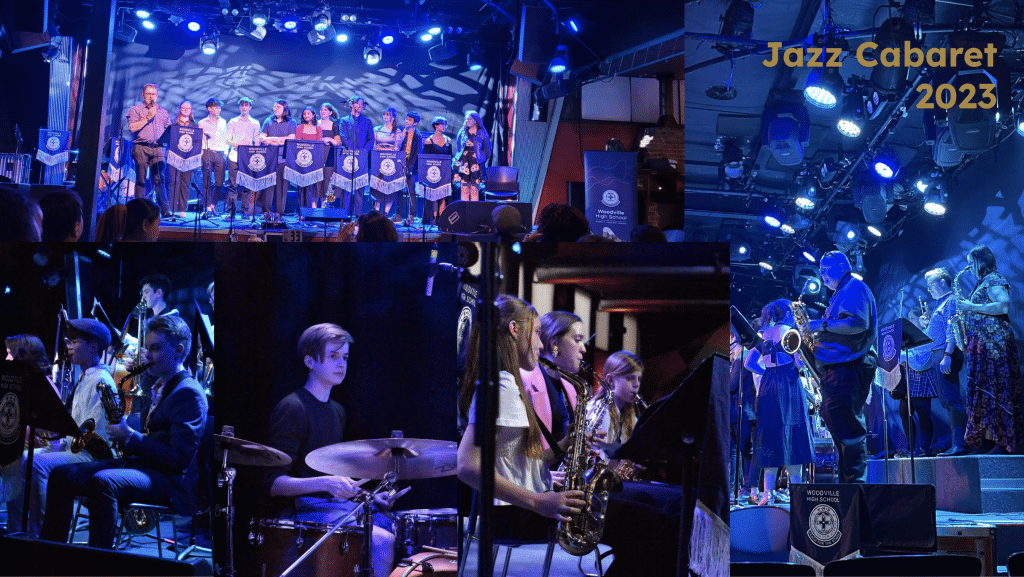 OzAsia Festival
Stage Band, Jazz Combo and Chamber strings presented the opening block of the schools' performance evening at the Lucky Dumpling Market as part of the Oz Asia Festival. The evening featured Woodville High School, The School of Chinese Music, Pembroke School, and Brighton Secondary School.  It was a lovely atmosphere, performing to an appreciative audience among the food stalls on a balmy evening.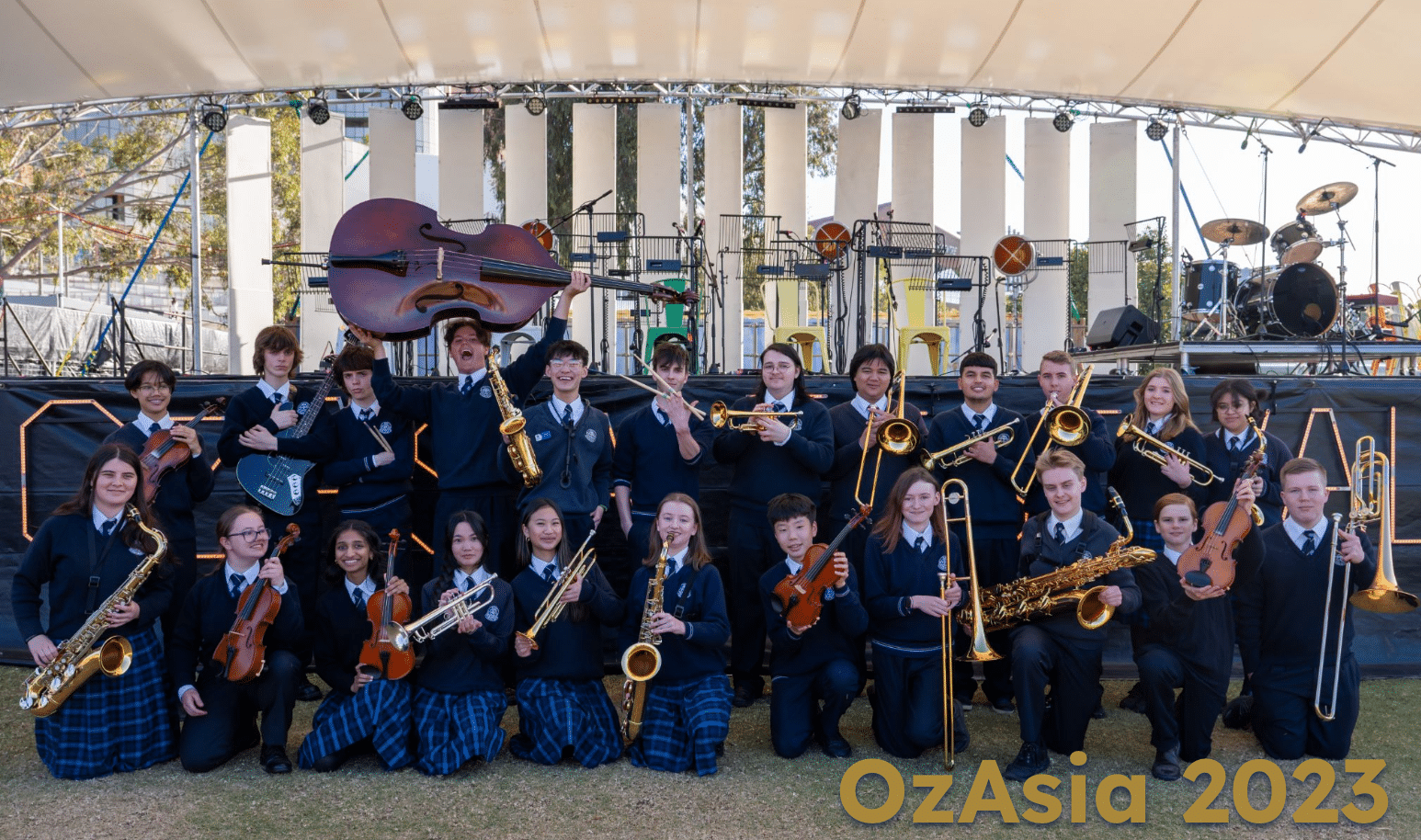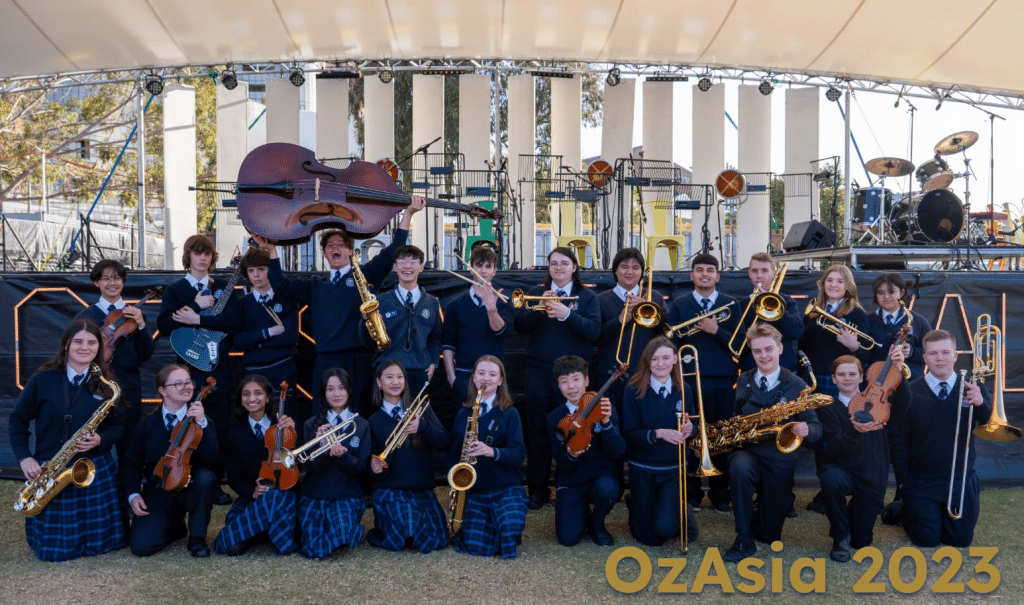 Arts Assembly
The Arts Assembly was a great chance for us to feature all students involved in music at Woodville High School. The music centre presented seven performances, which allowed all students to perform in at least one ensemble. Students in Wind Ensemble, Concert Band, Stage Band, Big Band, Senior Choir, Woodville Strings and Prelude Strings performed a range of repertoire to great acclaim from the audience. At was also a great chance to farewell the year 12 cohort of 2023.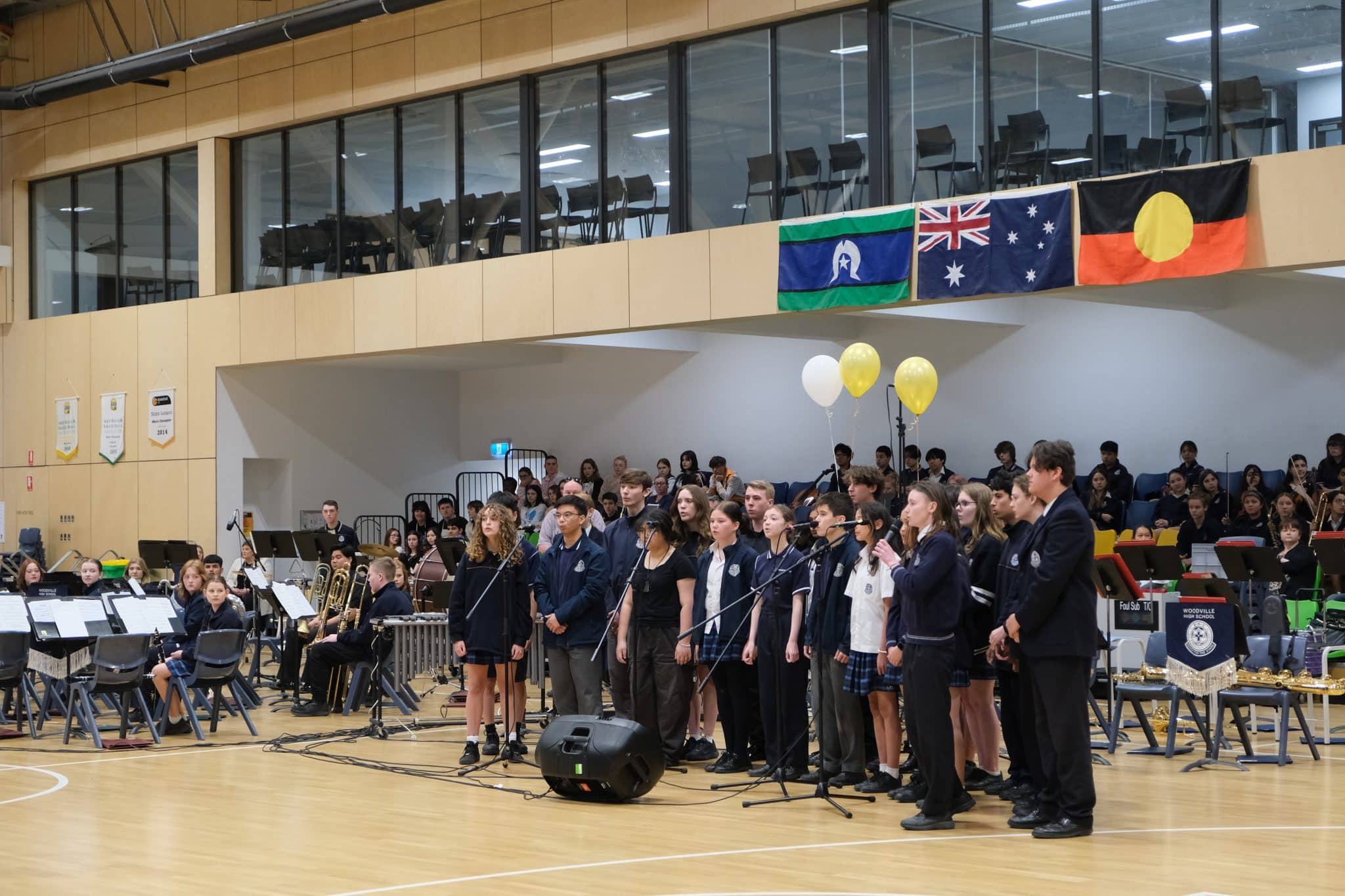 Halloween Concert
Students from Concert Band travelled to Woodville Gardens School to present a Halloween concert on Monday October 30. This was initiated by Kerrie Polkinghorne and Ben Fuller, and featured the Woodville High Concert Band, Woodville Gardens Beginner Band, and the Western suburbs super band (featuring members from Woodville Gardens School, Le Fevre Hub, Hendon Hub, Allenby Gardens Hub, Henley Beach Primary and Fe Fevre High School). This wonderful event, which featured costumes and a Halloween theme, concluded with a massed performance with all students performing 2 pieces together.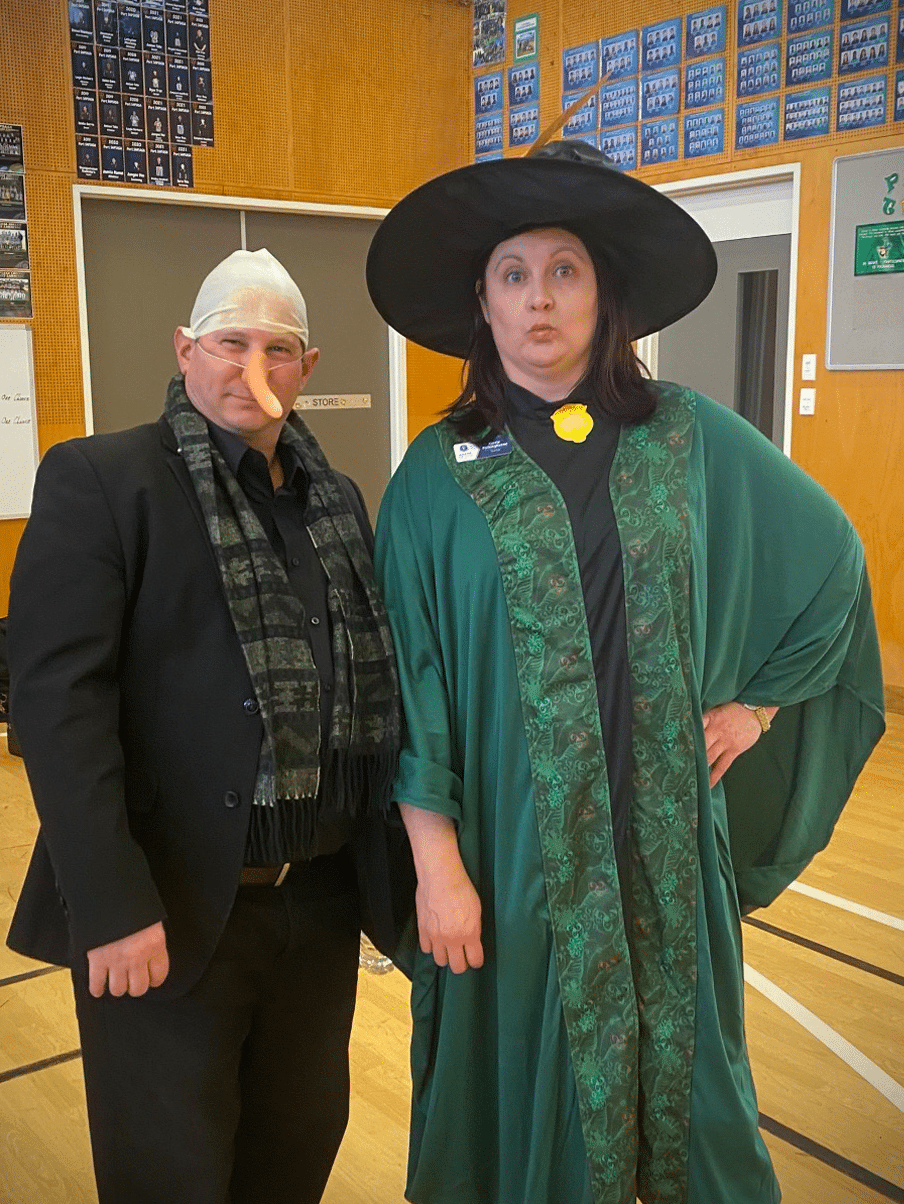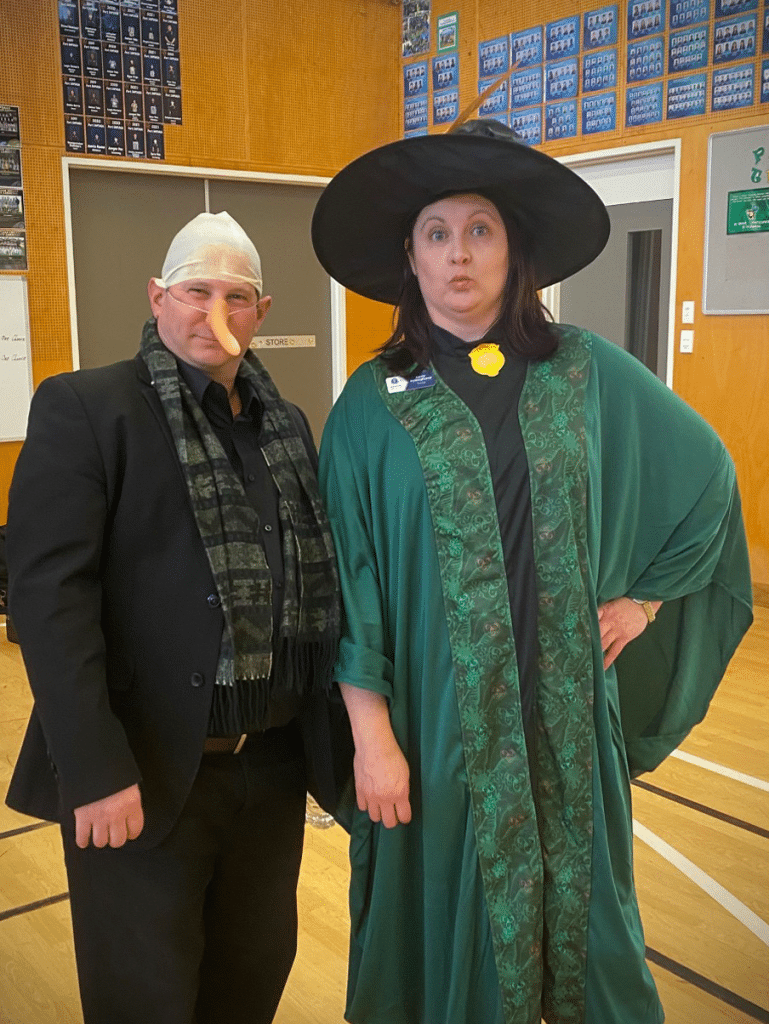 Polish Harvest Festival
The Big Band presented a performance at the Doznyki Polish Harvest Festival on Sunday October 29 in Bonython Park. This community event attracted over 3000 people, and it was a delight to perform at this cultural event.  The Big Band, under the direction of Ben Fuller, presented a program of jazz music which showcased the students as an ensemble but also as soloists.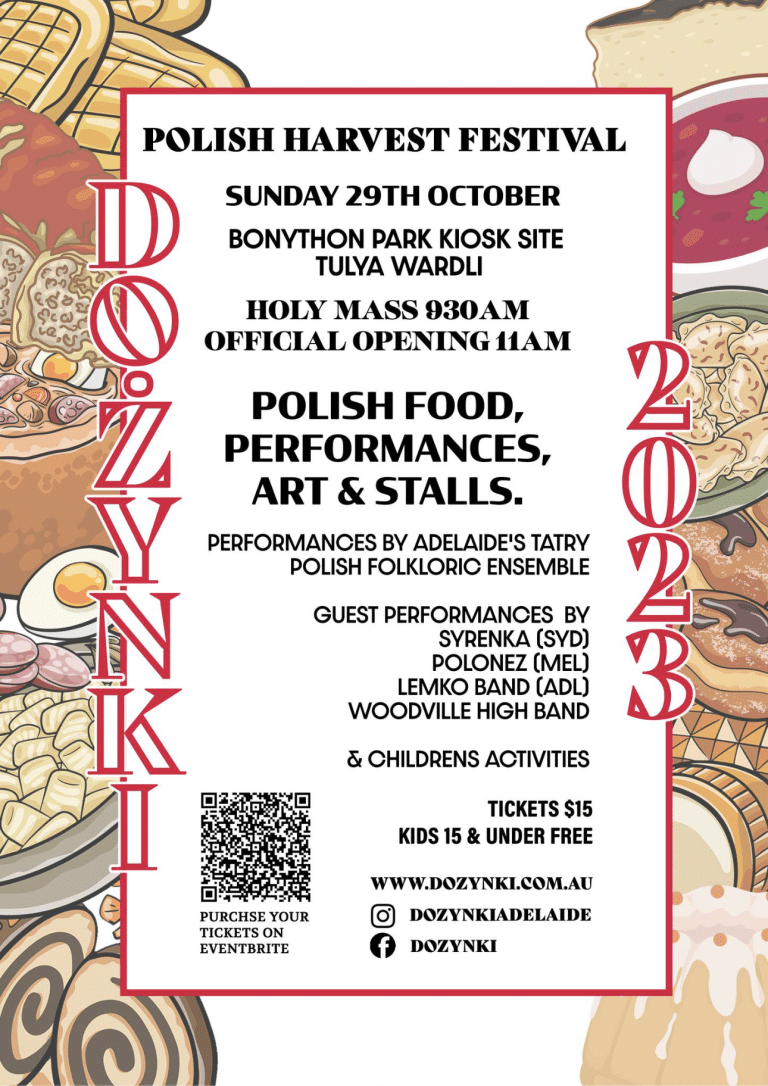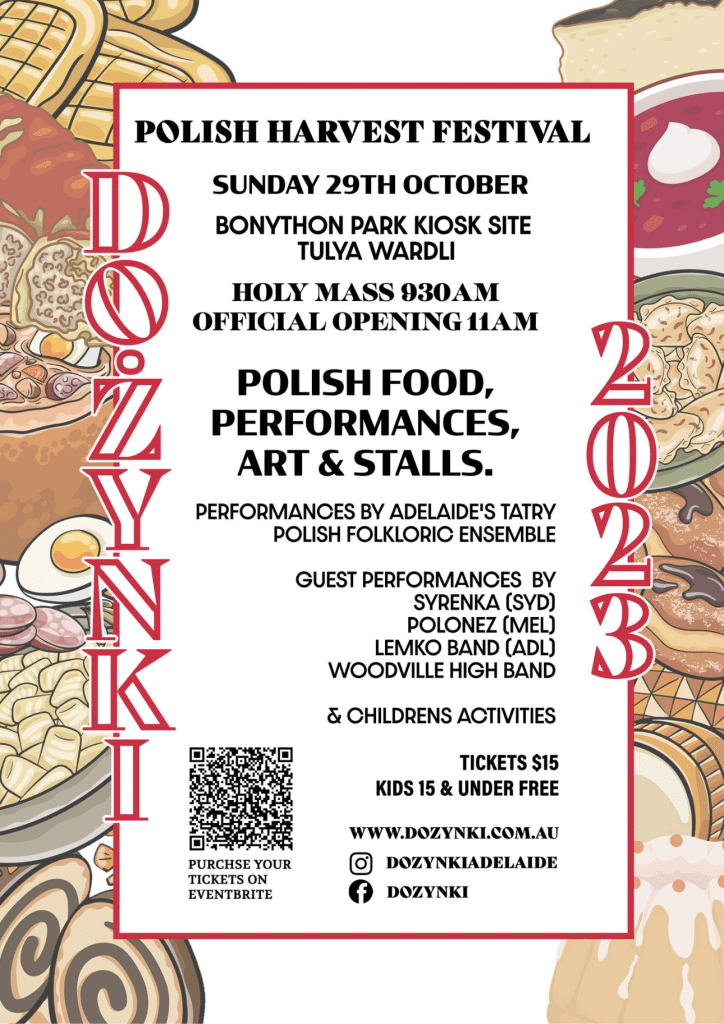 Flinders Street Baptist Church
The Year 11 Solo Performance class performed at Flinders Street Baptist Church as part of the Tuesday on Flinders concert series on Tuesday October 31. We are pleased to have been presenting performances at this series for 20 years now, and in 2023 gave 4 concerts. The Year 11's performed extremely well, showcasing a wide variety of instruments, musical eras and styles, and the audience were very appreciative. We look forward to our continued involvement with Tuesday on Flinders in 2024.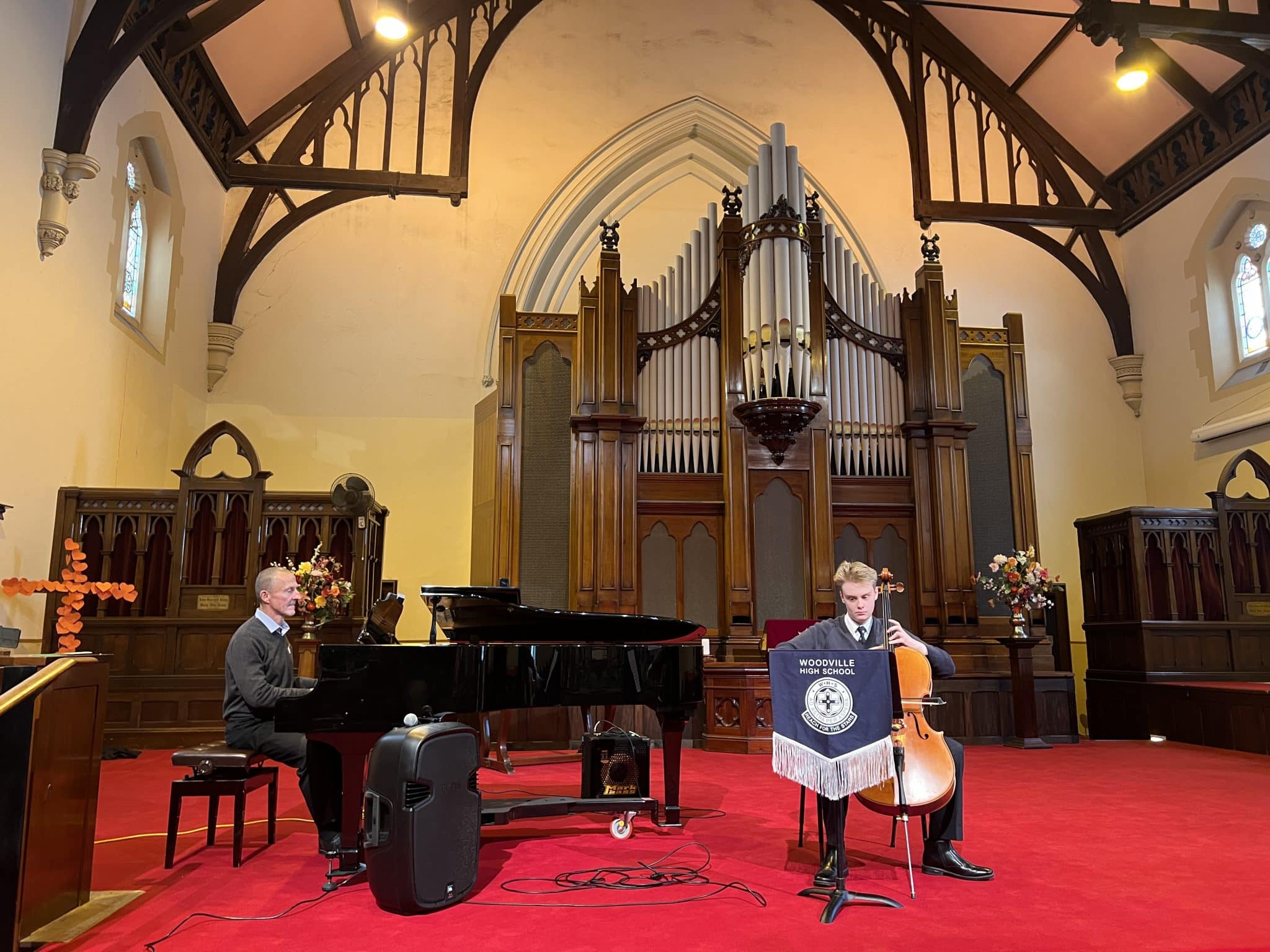 Female Composers Concert
We were please to present a brand-new concert initiative on Thursday November 2 in the Learning Hub, an entire concert of music written by only female composers.  The Wind Ensemble kicked off the evening with A Symphony of Fables, by American composer Julie Giroux. This 25-minute work is based on the children's fables of Aesop, Hans Christian Anderson and the Brothers Grimm. This was followed by Woodville Strings, who presented a program featuring composers Katie O'Hara LaBrie, Carrie Lane Gruselle and Yukiko Nishimura. The second part of our program featured our Big Band and Stage Band, and jazz composers Maria Schneider, Toshiko Akiyoshi, Jasmine Ferguson and Yoko Kanno. We were delighted to welcome back recent scholar Michaela McDonald Moult as a guest soloist with the Stage Band, performing a feature by an Australian composer.
Forthcoming Music Events
Middle School Concert Series: Thursday November 16 at 6pm, WHS Learning Hub -all Year 7-10 music students.
Woodville Gardens Showcase: Monday November 20 at 6pm, Woodville Gardens School -Prelude Strings.
Twilight Arts Show: Thursday November 23 at 6pm, WHS Dawn Palmer lawns -Woodville Strings and Prelude Strings.
Year 12 Graduation: Friday November 24 (daytime rehearsal, evening performance), Adelaide Town Hall, Wind Ensemble, Stage Band, Senior Choir, Chamber Strings, Saxophone Quintet (SB).
Semaphore Street Fair: Sunday November 26 at 3pm, Semaphore -Christmas Choir.