St. Peters, Student Leadership Summit
The school captains and vice captains had the opportunity to attend the International Student Leadership Summit on the 5th of March at St. Peter's College. It was a rewarding experience where young leaders were encouraged to think and perform out of their comfort zones. There were many new connections made by us, conversing with fellow student leaders who were present from all across Australia. We explored leadership values, helping us discover and implement our own leadership qualities through the activities organised throughout the day.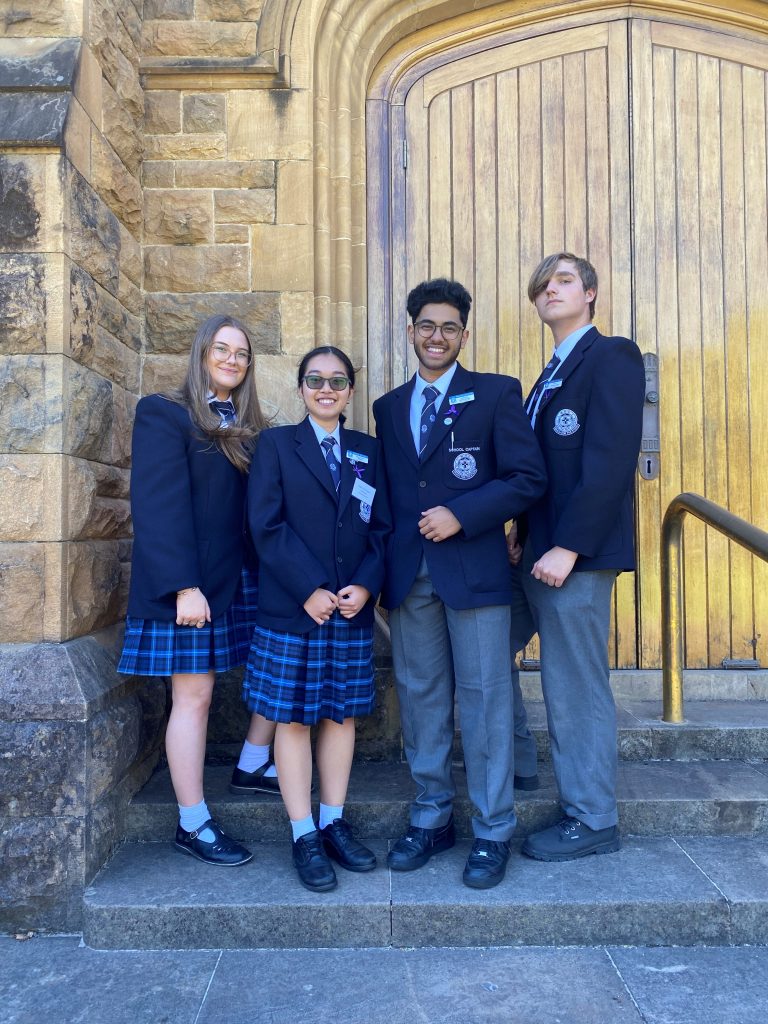 At the summit we didn't necessarily learn how to be a good leader, rather we learnt what leadership is and what it takes to be a good leader. We were introduced to the leadership "success criteria" early in the day, followed by team values, which we believe are critical and constructive ideas that not only leaders, but everyone would benefit from.
Success criteria of being a good leader (inspired by National Student Leadership Summit 2021)
Leaders feel connected to the best parts of themselves and others
Leaders identify a challenge to work on in their school and communities
Leaders feel inspired and motivated by new learning.
Team Values (inspired by National Student Leadership Summit 2021)
Be brave, not perfect:
To be courageous in in sharing your ideas even if they are not perfect. Accept that it's okay to make mistakes and that it is all part of learning.
Kind on people, tough on ideas:
Honesty is the best policy however be loving to those suggesting change.
We lead through our differences and in service:
Diversity is crucial amongst leaders to ensure a wide spectrum of perspectives in our community.
A leader doesn't necessarily need to be of power to hone these characteristics as they are values that will help each individual throughout their lives. The power of language is an essential component in a leader's arsenal aiding in communication, understanding and connecting one's community. We found these values and initiates to be extraordinarily valuable and something that we want to implement in our school community. We encourage everyone in our community to use your voice and your language wisely.
Overall, it was an exciting opportunity for us captains to represent our school at the Leadership Summit and we hope to have future leaders attend such an experience. It was a very insightful and inspiring day and we loved forming many new connections and leadership networks with other fellow captains. With our insights we seek to produce a vision, a foundation for future generations to build upon, developing and improving our school from a great school, to a school of excellence.
Dang Vy Anh Nguyen & Sudarshan Kabbinahittalu,
Woodville High School Captains,

Melanie Mehcic & Jaydan Kowalew – Smith,
Woodville High School Vice Captains,