Generations in Jazz
On Tuesday 2 May, the Stage Band, Jazz Combo, Senior Choir and Stage Band presented the inaugural Jazz in the Hub concert. It was a great opportunity for the students to perform their repertoire for Generations in Jazz (GIJ) in front of their family and friends. It was a great success, with all ensembles performing at an extremely high level.
The same 4 ensembles spent the weekend of 5-7 May in Mount Gambier for Generations in Jazz. What a fabulous weekend, the first live GIJ since 2019. All ensemble performed extremely well, and behaviour was exemplary. Our results are below:
Big Band -8th in Division 4.1
Jazz Combo -8th in Small Jazz Combo 2
Senior Choir -6th in Vocal Ensemble Division 2
Stage Band 8th in Division 2.
We are all very pleased and proud of our students. These are the best results across all our ensembles we have ever achieved.
Students were treated to stunning performances from Thndo, Adam Lopez, the Generations in Jazz All Star Big Band, as well as a mind-blowing Saturday night concert by Swedish group Dirty Loops. Students were also fortunate enough to participate in workshops with some of these artists. It was great to be back in Mount Gambier for GIJ and we are already planning for 2024.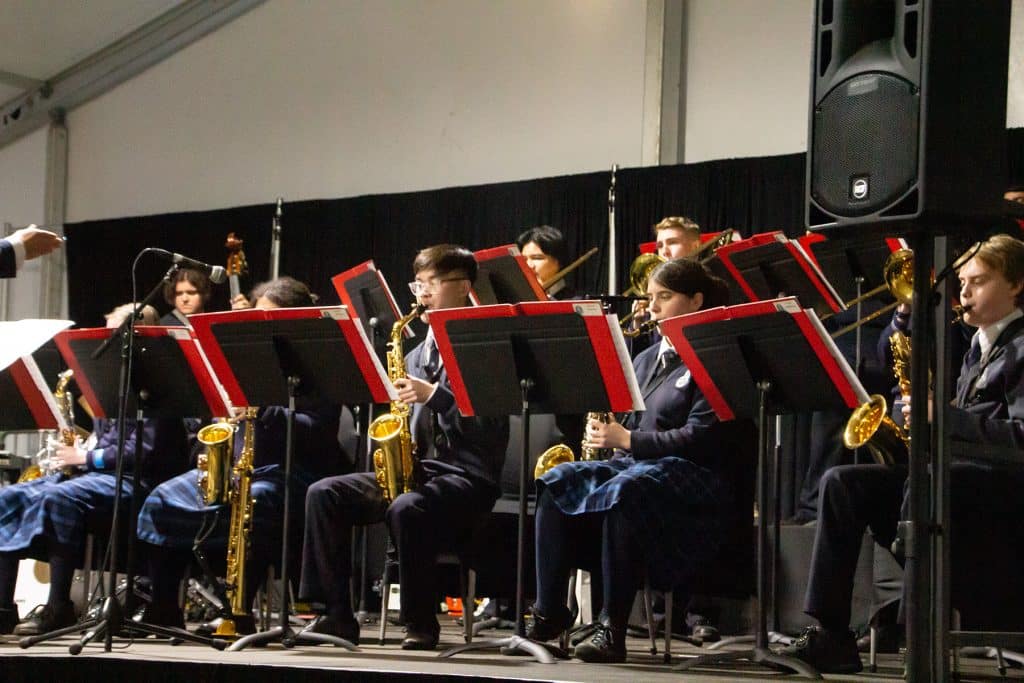 Special Interest Music auditions
On Wednesday 17 and Thursday 18 May, the Special Interest Music Centre held our auditions for students applying to the Special Music program. We are pleased to announce that all applicants were successful in gaining a place in the program, some beginning immediately in year 7 and 8, and others beginning year 7 in 2024. Congratulations to all successful applicants.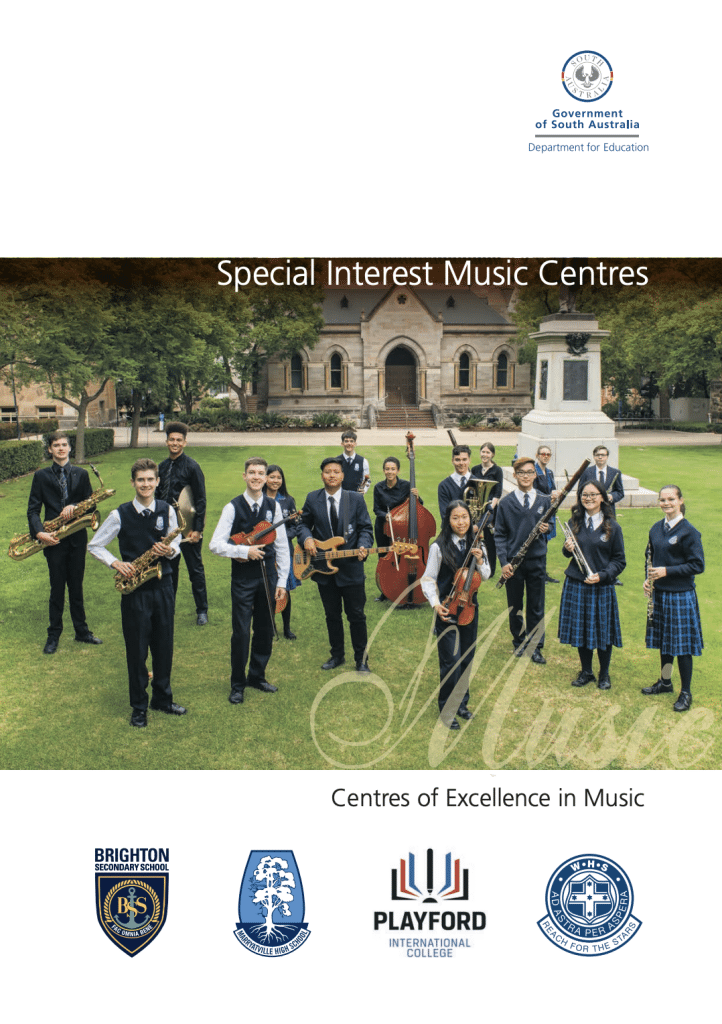 Vocal Night
On Tuesday 23 May, the staff and students of the Music Centre were delighted to present our annual Vocal Night at the Parks Theatre. A full house was entertained by our year level choirs, co-curricular choirs, solos, and a finale featuring a massed choir made up of all the students. It was wonderful to be able to perform in front of a live audience and present an evening of singing. Thanks to the music staff, under the leadership of Kerrie Polkinghorne.

Leadership BBQ
On Wednesday 24 May, the Student Leadership team put on a welcome BBQ to introduce themselves to the rest of the school community. To support such a wonderful initiative, the Jazz Combo put on a performance to help entertain the hungry crowd and presented a program of jazz and funk tunes to great acclaim. We look forward to presenting more lunch hour concerts in the near future.
Stage Band Largs Bay PS Concert
Also on Tuesday 23 May, the Stage Band travelled to Largs Bay School to present a combined Connect concert, to promote music making and learning of instruments. It was wonderful to collaborate with music teacher Stephen Birch (a former music scholar of Woodville High School) to present a concert which shared the joy of learning and playing together.
Tuesday on Flinders -Stage 2 Solo Performance class
On Tuesday 30 May, the Stage 2 Solo Performance class presented a concert as part of the Tuesday on Flinders Concert Series, held at Flinders Street Baptist Church. It was wonderful to discover that this was the 20th anniversary (give or take a few days) of our very first performance at the church, back in 2003. Sean, Alicia, Amber and Jordan presented a magnificent concert, accompanied by the wonderful Mr Ed Kriek. The audience was captivated by a range of musical styles and eras, performed on Flute, Voice, Clarinet and Saxophone. It was a great way to celebrate 20 years performing at the church.
Adelaide Wind Band Festival
We were thrilled to be part of the inaugural Adelaide Wind Band Festival on Saturday 3 and Sunday 4 June. This new festival, presented by ABODA and the Elder Conservatorium of Music, brought together secondary school musicians, tertiary musicians, professional players, and community bands for a weekend of wind band. The Wind Ensemble were successful in auditioning to perform in one of 4 public concerts, presented along with the Unley Concert Band. We were excited to be the only state school who attended for the entire weekend, and participated in warmups, workshops, forums and performances. Three of our Year 12 soloists were successful in auditioning to participate in a masterclass with renowned clarinettist and Head of Woodwind at the Elder Conservatorium of Music, Lloyd van't Hoff. As well as band-based activities, students also attended sessions on music careers in the Defence Force, studying music at university, instrument maintenance and developing vocal skills for wind, brass and percussion players. A highlight of the weekend was our performance in Elder Hall, where the Wind Ensemble put on an excellent performance of Bear and Cry of the Last Unicorn to high acclaim from the audience and organisers of the event.
Watch Performance here