The Centenarian Portrait Project by Teenagers
After being held interstate over the last few years, The Centenarian Portrait Project by Teenagers is an initiative that was brought to South Australia in 2022. It is a community arts project that promotes intergenerational friendships, celebrates life at 100 (in all its forms) and fights the negative ageing stigma.
The program involves teenage artists and centenarians, who undergo a life-affirming intergenerational process. This culminates in an art exhibition presenting 100 portraits of 100-year-olds by the local teenage artists. For most of them it is a chance to meet a centenarian for the first time and for the centenarian subjects, a chance to share their story.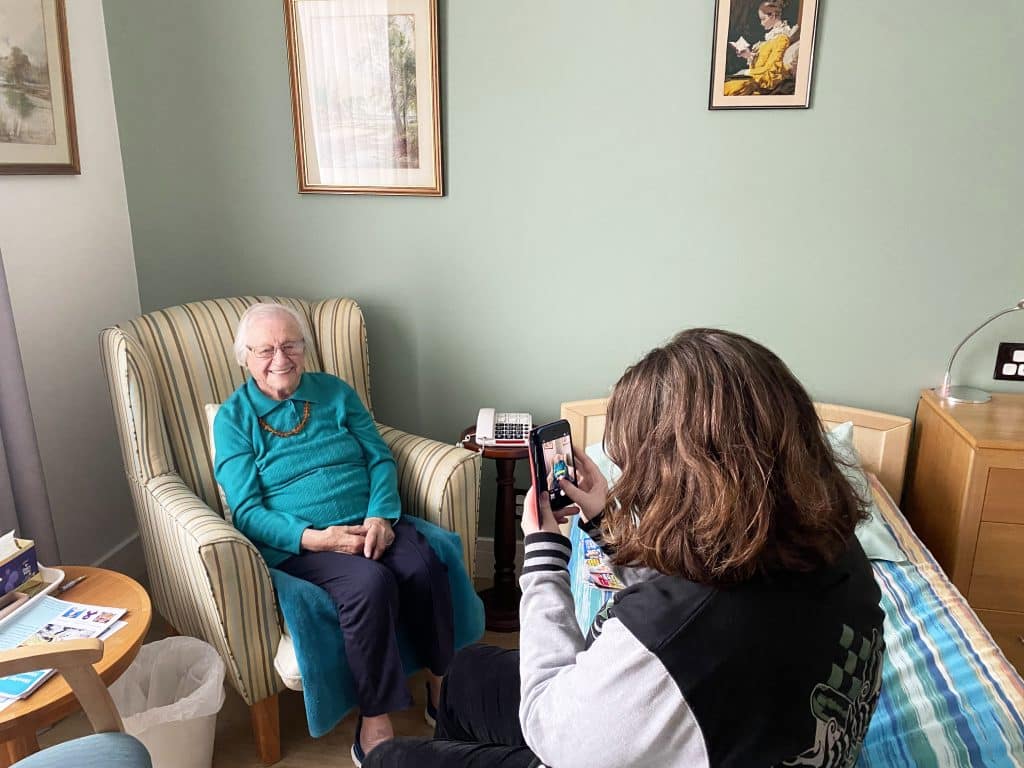 Each artist is matched with their subject geographically or linguistically, visiting them multiple times; preparing sketches and taking photos before returning to their studios to complete the artwork. After each exhibition concludes, the centenarians are gifted their portrait as a keepsake, and a reminder; ageing is a journey, and we are all on it together.
For Woodville High School Year 11 Visual Art student, Lily Pumpa, including this project as part of her Semester 1 coursework on portraiture, was an exciting opportunity. She was matched with local centenarian, Irma Barkla who reminisced about her early life in Germany during World War II before arriving in Australia with her young family. Inspired by the colourful art style Fauvism, Lily produced a portrait that mirrored Irma's bright and colourful personality.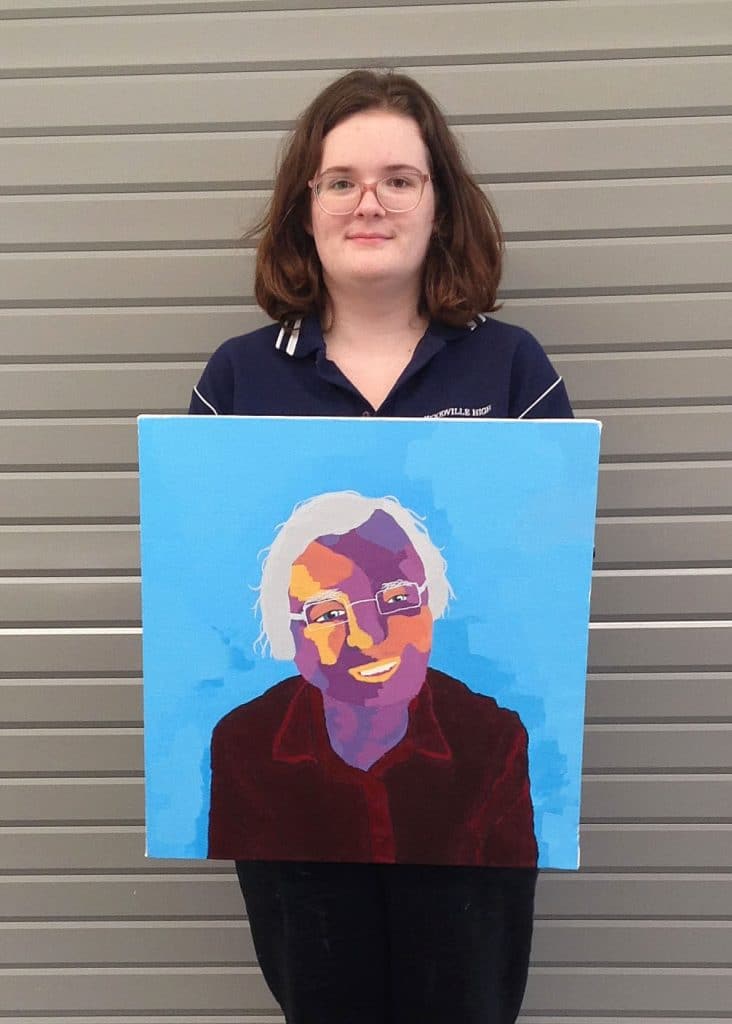 100; a celebration of South Australia's super seniors was held at the Drill Hall, Torrens Parade Ground in late June and included artworks by students from Adelaide and regional South Australia.
Gabby Daniele
Visual Arts/Design Teacher